Mercedes-Benz GP unveil its W01 in the Valencia pit lane on Monday morning.
Rosberg will be given the honour of turning the first laps in the car during the morning session at Valencia, with Schumacher taking over during the afternoon.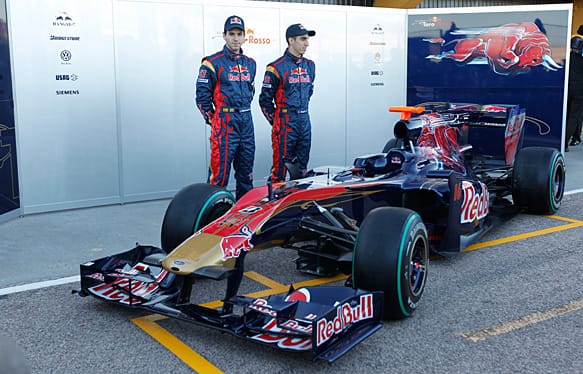 Toro Rosso has launched its 2010 F1 car ahead of the start of  testing in Valencia.
"2010 is a landmark year for Scuderia Toro Rosso as the new regulations demand that we go it alone in terms of designing and building our car in-house. After four years of working in collaboration with Red Bull Technology, the STR5 is the first car that is 100 per cent down to our own endeavours.