Today, Saturday, the team has unveiled the Mondrian-inspired livery for its
908 HDi FAP, which will be driven in 2010 by Panis, Lapierre and Duval.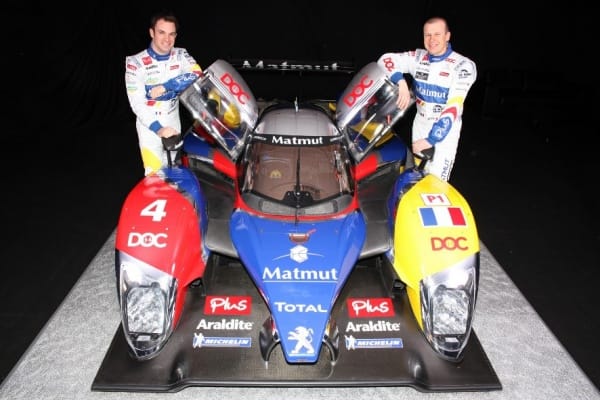 On the day before the Le Mans Series Official Test, the team ORECA-Matmut has unveiled its Peugeot 908
HDi FAP's livery on the Paul Ricard HTTT circuit at Le Castellet. The team has retained its own visual identity
in the spirit of the Dutch painter, Piet Mondrian, a pioneer in the field of abstract art.
While the overall concept is in keeping with the visual identity, Hugues de Chaunac's men wanted to innovate
by modernising it, and came up with a graphic evolution based around the chrome roof for this livery, which
provides an interpretation of Mondrian's work worthy of the 21st century.
In 2010, the Team ORECA-Matmut can count on its faithful partners – Matmut, Araldite, DOC and Plus – as
well as its official suppliers, all of whom have been present since the launch of the Le Mans Endurance
Challenge. In addition, the team has received new backers for a season full of challenges:
– In pride of place TOTAL, Peugeot's title sponsor, which has associated itself with our challenge,
– And also the Nike Company which, through its Nike Race Programme, will accompany the Team ORECAMatmut
on the run-up to the Le Mans 24 Hours.
The Peugeot 908 HDi FAP will run in its new colours for the first time tomorrow at 09h30 when Olivier Panis,
Nicolas Lapierre and Loïc Duval, making his debut at the wheel of the team's new car, will relay one another
for two days' testing.
6th march 2010