Bibendum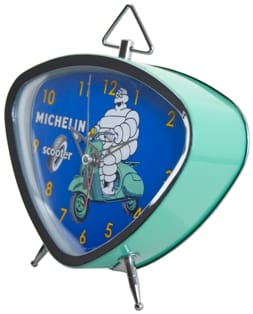 Time to come back! Michelin, people who brought radial tires to Grand Prix motor racing, may be back on the grid next season. New rubber supplier is required following the conclusion of this season as Bridgestone has decided to pull the plug on its F1 involvement.
Michelin's relationship with FIA deflated after the 2005 US Grand Prix fiasco, which saw teams on French rubber pull into the pits after the warm-up lap, leaving six Bridgestone shod cars to battle in front of 100,000 plus very dejected spectators. Then came the FIA tender for single tire supplier which the company rejected as it wanted competition on the track. Company's legal action against the FIA failed to gain any grip with the legal system.
The regime change at FIA has no doubt opened the door for the return of the manufacturer that rode into victory lane in the very first Grand Prix in history, the 1906 French event at Le Mans.
Michelin is based in Clermont-Ferrand, home of the Charade circuit which is known as Nurburgring of France.
Photo: www.alanraine-graphicillustration.co.uk
The town is also the birth place of one time Tyrrell driver, the late Patrick Depailler.
Michelin first arrived in F1 in 1977 with Renault, but it was Ferrari's Carlos Reutemann who gave them their first victory in the 1978 Brazilian Grand Prix at Jacarepagua. Their last win was at Suzuka in 2006 with Fernando Alonso in a Renault.
The iconic Michelin Man "Bibendum" logo was first created in 1898 by the Michelin brothers and poster artist Marius Rossillon, aka O'Galop.
— Nasir Hameed
Radial regards from Californie