Jack Harvey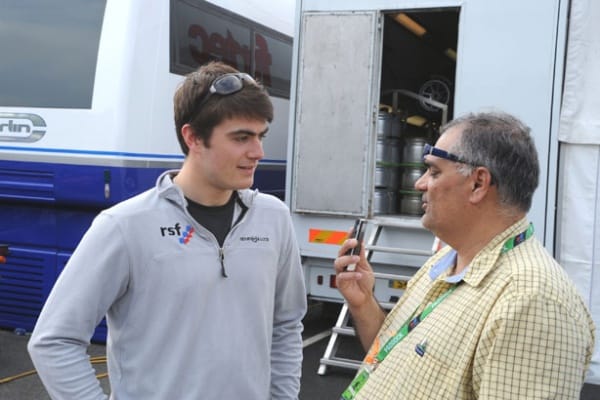 Photo By: Peter Brazier
Podcast number 502
Motorsports Mondial with Nasir Hameed and…
This weeks special interview: British F3 driver Jack Harvey.
Jack was born in April 1993 and comes from a family of motorsports enthusiasts. He won the 2006 Super 1 British Junior Championship and was 2007 European KF3 karting champion. In 2008, he was Asia Pacific Champion.
In 2009 he made the jump to single seaters and was a race winner in his rookie year in Formula BMW Europe. Last year he led the championship from race 1 and in the final round he was taken out in the race at Monza which was not very cool, and he finished second in the championship. Seven wins and 13 poles from 16 races is proof positive he has the right stuff.
This year he is again supported by Racing Steps Foundation and has moved into the cut throat world of British Formula 3 with Carlin Motorsport.
According to Jack the best part of racing is winning and the worst part is traveling. Please tweet him if you have paid 25 quids for a night at Premier Inn! In between there is the good part of listening to F1Weekly. Please enjoy our conversation with the talented Mister Harvey on podcast # 502.
Jack invites you to his all new website www.jackharveyracing.com
— Nasir Hameed
Cheers and racing regards
[audio:http://www.podtrac.com/pts/redirect.mp3/mp3.f1weekly.com/podcasts/05-12-11f1weekly502.mp3]