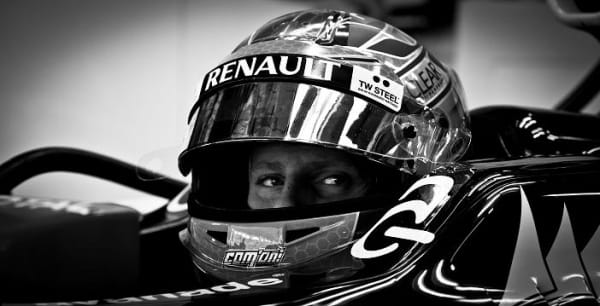 ROMAIN GROSJEAN CONFIRMED FOR 2013
Lotus F1 Team is pleased to announce that Romain Grosjean will partner Kimi Räikkönen in an unchanged driver line-up for the 2013 season.
This year, Romain made his return to Formula 1 with Lotus F1 Team. He finished on the podium in Bahrain (P3), Canada (P2) and Hungary (P3), finishing the Drivers' Championship in eighth position with 96 points.
Romain Grosjean : "It's fantastic for me to be continuing with Lotus F1 Team for 2013. It's superb to have the support of everyone at Enstone. I'm really looking forward to rewarding their faith when we take to the track in Australia. I learnt a lot in my first full season in Formula 1 and my aim is to put these lessons into practice with stronger and more consistent performance on track next year. There are a lot of exciting developments occurring behind the scenes at Enstone and I am very excited with the prospect of the E21. I've already had my seat fitting and spoken with all the personnel involved with the build of the new car ; I just can't wait to get behind the wheel."
Eric Boullier, Team Principal : "Romain is a great talent and we are pleased that he is continuing with us for a second season. With the continuity of two exceptional drivers like Romain and Kimi we are well placed to build on our strong 2012 with even better results in the year ahead. Both drivers worked very well together in their first year as team-mates, and I think there is the potential of even better things from the season ahead. We were regular visitors to podiums in 2012 and we certainly intend to continue with this trend in 2013."