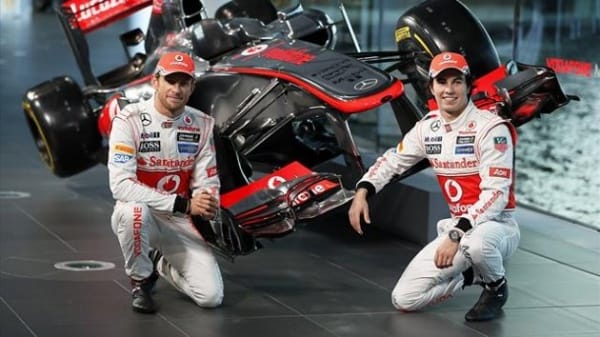 THE NEW MCLAREN MP4-28…
McLaren has unveiled a teaser video of their Formula 1 racecar set to be unveiled on January 31st. The car named McLaren Mercedes MP4-28 and it will be driven by Jensen Button and new driver, Sergio Perez.
What we do know about the car is that it will keep the same 2.4-liter V-8 engine as previous version. In fact, 2013 will be the last year that this type of engine will be used, as starting in the 2014 racing season, it will be replaced by a 1.6-liter turbocharged V-6 engine.
The 2013 racing season will be a pretty interesting one for McLaren. First they will celebrate their 50th anniversary. And second, this is the first year that Lewis Hamilton will not be joining their team, as he has moved onto Mercedes.