ASTON MARTIN RED BULL RACING BELGIAN GRAND PRIX PREVIEW
Daniel Ricciardo "I was third at Spa last year, second the year before and I won in 2014. It's a cool place and a very historic track. The lap is long but it's one where you feel that if you make a little mistake somewhere, maybe you can get it back, as there are so many corners and it's never over until the full lap is done. It's not like Austria, where if you make a mistake at the first corner your lap is pretty much ruined.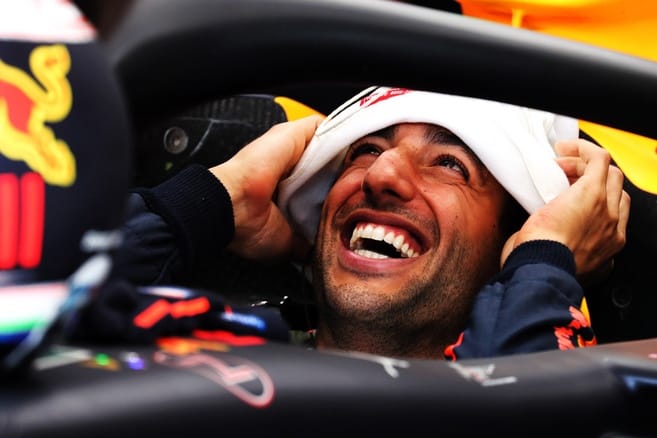 At Spa you can make some time back towards the end of the lap, but obviously you would prefer each lap to be perfect! I really like the flowing middle sector, I enjoy quick changes of direction and it has plenty of that. Pouhon, Turn 10 is one of the fastest and coolest corners on the calendar. Spa is good for overtaking, has big slipstreams and is high speed – so it's a fun track. What's not to like."
Max Verstappen "Racing at Spa is always special. I was born just an hour down the road so it is pretty much a home race for me. You can see by the orange crowds and campsites full of Dutch caravans that the fans come out in force, this only adds to the home race feel. The track is set in the forest which makes it different to drive from other circuits.
Eau Rouge is of course special but my favourite part is Pouhon, the fast lefts feel really nice. While at Spa you have to try the Waffles and Frites, they are a tradition and delicious. The win in Austria was amazing as it was Red Bull's home race and there was a massive Dutch following. To win in Spa would be similar, orange and flags everywhere, I hope we can make them smile this year."