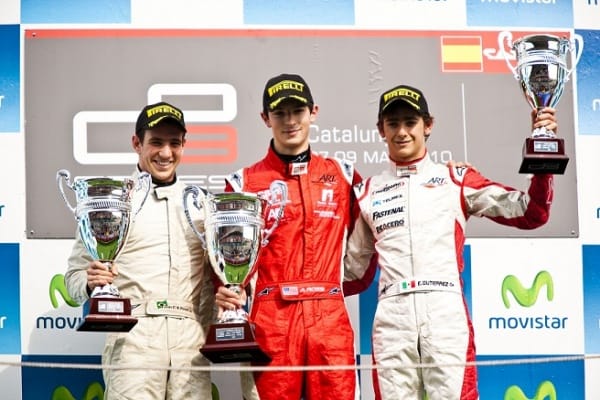 Alexander Rossi dominates in Barcelona.
The American driver kept his head and made the perfect start from pole position disappearing into the distance and leading home Lucas Foresti and teammate Esteban Gutierrez.
Having qualified a lowly 28th on Saturday Rossi had powered his way through the field in Race 1 finishing in the coveted eighth spot to start on pole for today's race. When Michael Christensen missed his grid spot it meant a second formation lap for Race 2, leaving Rossi with another long wait whilst the 30-strong field lined up behind him, but the American kept his cool and his race was won from the start. Check out www.gp3series.com for further race information.
Stay tuned to Motorsports Mondial with Nasir Hameed for more news from Barcelona.