2020 Calendar Motorsport Memories 'Paint Your Wagon'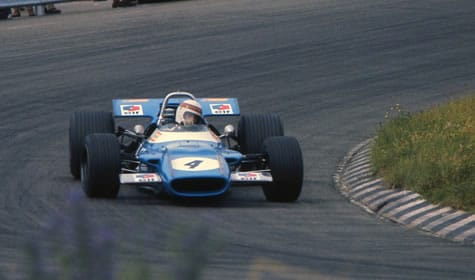 Presenting the 2020 edition: Motorsport Memories – Paint Your Wagon
Paint Your Wagon pays tribute to famous liveries seen in Formula 1 over the years. Some of the iconic colors have represented brands like Martini on Brabham, Marlboro on McLaren and the Black & Gold of John Player Special on Lotus.
Jackie Stewart was all "blue" when capturing his three titles – thanks to Ken Tyrrell's French connection; Matra cars and Elf fuel.
The Irish green cars of Eddie Jordan made an impact in their debut season in 1991, and introduced the world to the talents of Michael Schumacher.
Red is, and always will be, the colors of Scuderia Ferrari.
The 2020 Paint Your Wagon is a continuation of theme-based Motorsport Memories calendars from Saison 73. For those with passion and fascination of Formula 1 glorious history.
Size 11″ x 17″ (28cm x 43.25cm)
Price $15.95 + shipping & tax
We thank you for your interest and business, and hope you enjoy another trip down Formula 1 memory lane.
Our previous editions have included Maiden Wins, Dynamic Duels, Powered by Turbo, La Dolce Vita and Lost Tracks.
Cost: $15.95 + shipping and taxes