ALREADY 16 CARS ON THE 2019 FORMULA EUROPEAN MASTERS ENTRY
The Formula European Masters attracts a lot of interest by the teams. As successor of the successful FIA Formula 3 European Championship, the Formula European Masters grid already features 16 cars and six teams for the coming season, today. This means a top-class field with many professional teams is beginning to show month before the official start into the 2019 season.
The figure speaks for itself. Five months before the 2019 season will be kicked off at Hockenheim, 16 single-seaters already have been registered for the 2019 starting grid. A figure that proves that the Formula European Masters represents the ideal stepping stone for young drivers on the way to Formula One or DTM. The organisation team of the FIA Formula 3 European Championship smoothly began the preparations for the 2019 Formula European Masters and succeeded in gathering numerous benefits for teams and drivers, inter alia the awarding of important points for the FIA Super License and a reliable partner for every race weekend: DTM.
The 2019 Formula European Masters grid will feature teams from all over Europe. The Netherlands will be represented by Van Amersfoort Racing, Germany by Motopark and Mücke Motorsport. Double R Racing and Fortec Motorsports will race for the UK and Jo Zeller Racing from Switzerland will make its comeback in international motor racing.
After the successful tests at Barcelona and Valencia, the feedback of the interested drivers was positive without exception: "Formula European Masters is the only option for Petru Florescu, who had a very positive experience testing with Van Amersfoort Racing in Spain. In the meantime Cameron Das did all his winter testing with Fortec Motorsport and was very comfortable with the car and the team, considering Formula European Masters as the place to be for next season", underlined Horia Totu, Sportline Management director of Petru Florescu and Cameron Das.
"It's a very positive signal to witness such a big interest so many weeks before the season will begin," said Walter Mertes, CEO of 'Formel 3 Vermarktungs GmbH'. "We definitely are on the right track. The teams and the young guns appreciate the closeness to DTM. They all will benefit from the platform and the professional conditions."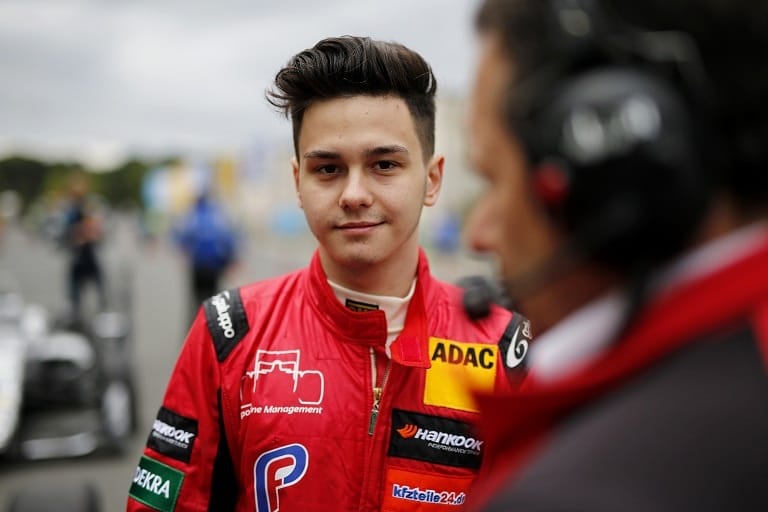 The Formula European Masters will be kicked off in early May at Hockenheim, in the DTM support programme. Eight race meetings later, the series will return to Baden-Württemberg for the season finale. The Formula European Masters will be contested with the proven Formula 3 chassis and the engines supplied by the manufacturers Spiess and HWA. With immediate effect, all the information on the Formula European Masters is available at the new website www.formula-em.com.