The FIA survey results are in and it seems everybody loves them!!
Schumacher era almost over in Formula 1 or is it?
Former Grand Prix driver and winner of "Grand Prix des Frontieres" at Chimay in 1952 is recovering… Paul Frere is in the hospital following a serious car accident in Germany. He should be Ok!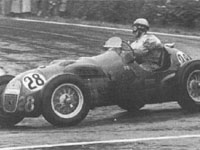 Radio controlled McLaren F1 Giveaway!!. Replica of the racecar used by Kimi Raikkonen for the McLaren Mercedes F1 team… Enter on our forum to be eligible to win !!!…photo's in the gallery.  
Free Motorsports Memories 2006 calendar with purchase of a F1weekly T-shirt!